Machine Tools
Industrial Machinery
Measuring/Testing Equipments
Software
Jig & Fixtures and Accessories
Food & Beverage Machines
Localized in Indonesia
Lease and Finance
Based on a broad network in the industries and accumulated technical / engineering knowledge, PT. MC TECHNOS INDONESIA, as a system integrator, proposes and supplies optimum machining systems and production lines with start-up assistance to various customers, which widely covers automotive industry and construction machinery industry.
PT. MC TECHNOS INDONESIA provides not only stand-alone production equipment but also integrated systems in a wide range of applications of general-purpose machining tools, special-purpose machines, automated / unmanned systems and energy-saving / factory environmental equipment, weldless molding technology, etc.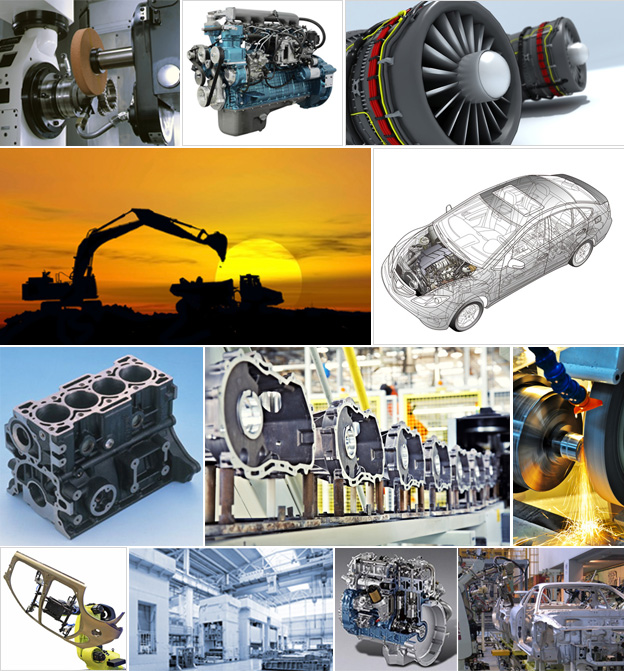 Machining Center
Double Column Machining Center
Special Purpose Machine
Horizontal Boring Machine
CNC Lathe
Surface Grinders
Cylindrical Grinder
Internal Grindings
Centerless Grinding Machine
Double Disc Grinding Machine
Tool Grinder
Honing Machine, Lapping Machine
Rolling Machine
Gundrill Machine
Gear Cutting Machine, Gear Grinder
Broach Cutting Machine
Measuring/Testing Equipment
Laser-based Flaw/Defect Inspection
Leak Testing Machine
Balancing Machine
Microscope
Assembly Machine (Press)
Pokayoke System
Universal Testing Machine
Hardness Tester
Ultrasonic Testing Machine
Laser Processing Machine (Cutting/Welding)
Gas Cutting Machine, Plasma Cutting Machine
Weld Joint Bevelling Machine
Electronic Beam Welding Machine
Mechanical Press, Hyraulic Press, Servo Press
Die Spotting Press, Try-out Press
Press Blanking Line
Press Shearing Line
Pipe Bending Machine
Roll Bending Machine
Forging Press
Plastic Injection Molding Machine and Accessories
Die Casting Machine
Washing Machine
Heat Treatment Machine(Induction, Vacuum, Carburized Queching)
Shot Blasting Machine
Painting Equipment
Water Treatment Facilities
Welding Machine
Loader/Unloader
Robots
Factory Automation Systems
Machines Localized in Indonesia
Various Cranes and Hoists
Various Washing Machines
Assembly Machines
Nut runner and Servo Press
Transformer
Compressor
AVR (Stabilizer)
Fork Lift
Square Table
Conveyors
Table Lifter
Welding Positioner
Various Jigs & Fixtures